Skin Care
Using Argan Oil For Your Face
Despite all of the glowing buzz and hype around natural face oils, how many of us actually use one? I'm willing to bet it's not many. Maybe it's because putting oil on acne-ridden skin sounds bananas, or could it be that the concept of a "face oil" seems too lavish for your low-maintenance skincare routine? Whatever the hesitation, I'm here to shed some truth on the glow-maker that everyone swears by: Argan Oil.
Argan oil's nickname is liquid gold, and validly so. It's acne-healing, age-reversing, skin-conditioning powers are the most therapeutic and transformative in nature- and it's perfect for all skin types. It's packed with omega fatty acids 6 & 9, vitamin E, vitamin A, and linoleic acids, all of which work to moisturize, soften, and revive your face from the inside out.
No, argan oil won't clog your pores.
Wait… what? Believe it. Unlike coconut and avocado oils (which are the biggest pore-offenders), argan oil is 100% non-comedogenic. Comedo-whatty? Comedogenic is just a fancy term for "pore-clogging". To determine an ingredients comedogenicity, there's a rating system that goes from zero to five, where oils with a rating of zero (like argan) won't cause acne or clogged pores, but higher numbers (like coconut oil) will (1a). Lower numbers signify lighter oils that also sink into the skin quicker, so you'll reap the benefits of hydration without breaking out or feeling weighed down. That's why using argan oil for your face​ is a safe, cleansing technique that actually cleans out the pores while the nutrients are at work.
And it does clear up acne.
Turns out, fighting oily, broken-out complexions with oil is the next best thing you haven't tried. While the concept seems faux-pas, the science behind it makes perfect sense: argan oil's molecular structure actually mirrors the structure of human sebum (the natural oil produced by the body). This helps control your skin's oil production by balancing out your sebum levels, resulting in fewer breakouts, blackheads, and balanced hydration (1b). Plus, all of the vitamins and antioxidants naturally found in argan help to soften the skin and make it glow with health. Starting to see how this oil got its gold-star reputation?
It also winds back the clock on aging.
The most powerful feature of organic argan oil for your face ​is its ability to repair skin damage like wrinkles, sagging, and dryness. Studies show that argan oil promotes skin elasticity in older women because its nutrients help to boost cell regeneration (1c). The vitamin E in argan oil penetrates deep into the skin to actually slow down the aging process. Think of this oil as a nourishing shield that protects the skin barrier from free radicals and environmental damage (both of which cause aging). Even if you already have mega wrinkles, vitamin E will reverse the cell damage from oxidation and have a plumping effect on the skin- making your face youthful and radiant.
What exactly is argan oil?
Pure argan oil hails from Morocco's Argan Forest and is found inside the fruits of the slow-growing argan trees. It's extracted from the argan fruit's kernels and hand-pressed by local Berber women into the precious oil that gets distributed all over the world. Even still today, extracting the argan oil is an ancient, laborous technique that's usually done by hand and stone. This highly valuable oil is rich in essential antioxidants, omegas 6 & 9, tocopherol (vitamin E), vitamin A, linoleic acids, tocotrienol, phenolic compounds, and flavonoids. These nutrients work to repair the skin's natural barrier function and reverse damage that's been done over the years by harsh products, environmental toxins, and UV rays.
Who should use pure argan oil for their face?
Whether your complexion is dry, oily, or combination, your skin will drink this miracle oil right up. Really- everyone and their mum qualifies as a good candidate for using argan oil on their face​. It glides on like silk and is 100% non-greasy. If you're skeptical about an oil being non-greasy, here's some science to explain it: argan oil is technically not a moisturizer - it's an occlusive. An occlusive oil acts like a barrier to keep moisture from evaporating from your skin (like the tinfoil that keeps your food warm). That's why it's especially great for sensitive and dry skin because it's ultra-hydrating but gentle, as it locks all the moisture and healing nutrients into the pores.
Using Argan Oil For Your Face Is Really Easy
By now, I bet you're at least considering joining the Moroccan bandwagon. From personal experience, I'd say it's the most indulgent way to get your vitamins. It leaves your complexion silky smooth, bright, and youthful. Here's three ways to get radiance from argan oil in one, easy step!
Day/Night Moisturizer
After cleansing your face, pour a single drop into your palm to warm the oil. Massage it directly onto your face and neck. To use it as a serum, apply the oil after your night cream.
Hydrating Toner
Add 2-4 drops of argan oil to your favorite skin toner to boost hydration and glow. This will also balance out oiliness/dryness and reduce acne.
Dewy Face Glow Serum
Add 1-2 drops of argan oil to your foundation, bronzer, or tinted moisturizer for a luminous glow.
How Much Should I Really Pay For A Bottle?
Sure, you could spend $50-$70 for a "luxury brand" of argan oil that you see on beauty store shelves, but there's actually no difference in quality. Our organic argan oil is the exact same oil that usually comes with the hefty price tag. It's totally pure, just the way it's cultivated by the Berber women of Morocco- because that's who we do business with. Untouched by chemicals, fragrances, and anything artificial, we confidently offer the best argan oil for face care, at the most affordable price.
---

1a) Skincare Ox Source
1b) Huffington Post CA Source
1c) US National Library of Medicine National Institutes of Health Source


EDITOR'S NOTE:
We have a very limited supply currently and last time we published our exclusive deal they were sold out for over a month, so act fast. As of right now the oils are IN STOCK. This offer is only guaranteed to be valid until end of day:
Wednesday, December 06, 2023
.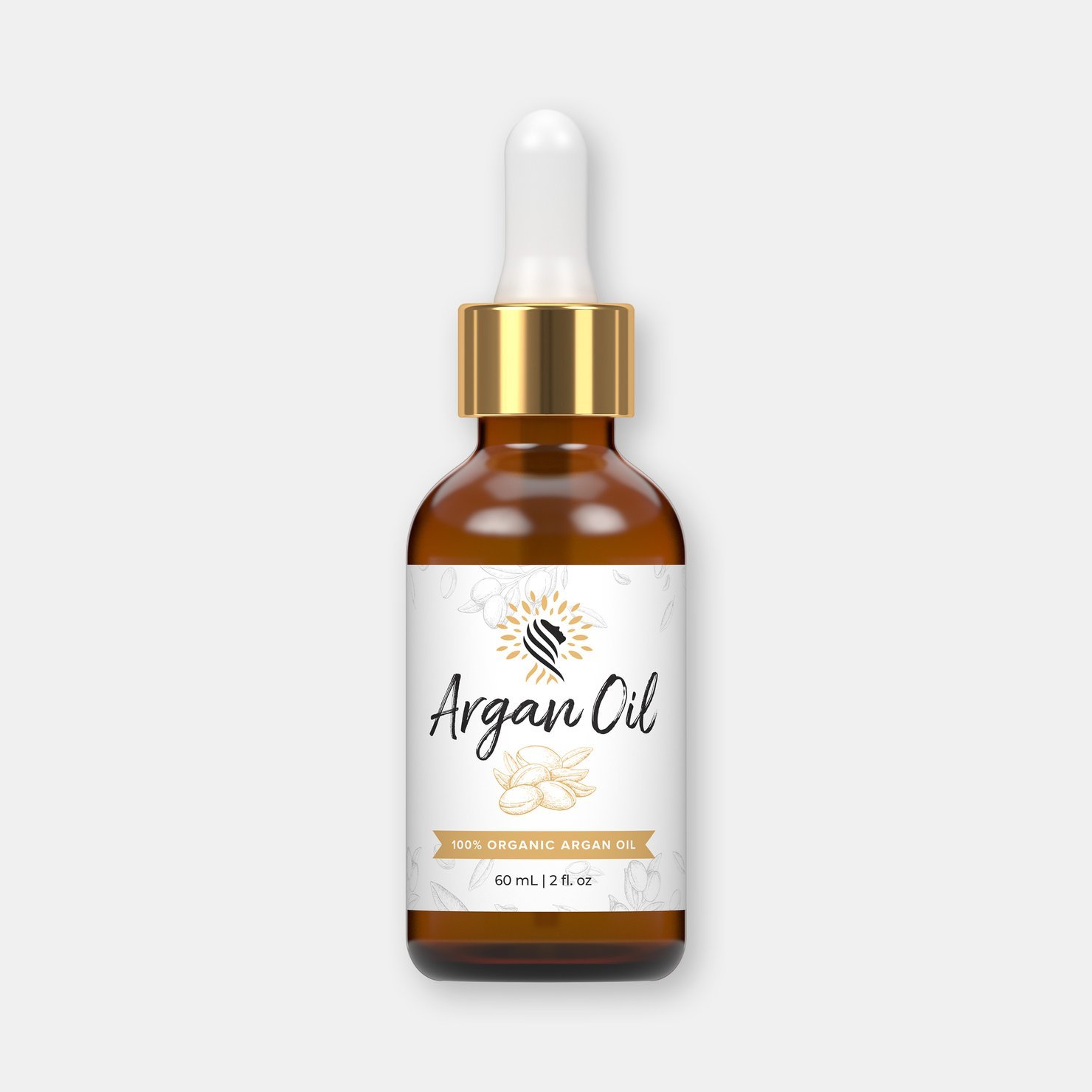 Exclusive discount - 10% Off!
Take advantage of this discount while supplies last.
This special offer ends:
Wednesday, December 06, 2023
This is an advertisement and not an actual news article, blog, or consumer protection update
The story depicted on this site and the person depicted in the story are not actual news. rather, this story is based on the results that some people who have used these products have achieved. the results portrayed in the story and in the comments are illustrative, and may not be the results that you achieve with these products. this page could receive compensation for clicks on or purchase of products featured on this site.
MARKETING DISCLOSURE: This website is a market place. As such you should know that the owner has a monetary connection to the product and services advertised on the site. The owner receives payment whenever a qualified lead is referred but that is the extent of it.
ADVERTISING DISCLOSURE: This website and the products & services referred to on the site are advertising marketplaces. This website is an advertisement and not a news publication. Any photographs of persons used on this site are models. The owner of this site and of the products and services referred to on this site only provides a service where consumers can obtain and compare.
Share this