Skin Care
Benefits of argan oil for your skin
There's no doubt about it, multi-step skincare routines (while admirable) are a pain in the tush. They're just a time-consuming, costly whirlwind of creams and serums. If only there were one super-ingredient powerful enough to do the jobs of many. A totally natural one-and-done elixir that could turn a 5-step nightmare into a snap of the fingers.
Meet organic argan oil
This antioxidant, anti-aging ingredient is revolutionizing skincare routines all around the world due to its crazy multitasking abilities. Face, body, nails, under eyes, heels, hands, hair… Need I say more? I don't, but I will.
Argan oil gained popularity in 2016 because models like Josie Maran and Kim Kardashian fell in love with it's skin-transforming powers. But even though it's new to cosmetic store shelves here in America, it's actually a traditional Moroccan beauty-staple that stands the test of time.
Cold-pressed Argan Oil is worth a thousand creams.
Pure argan oil hails from Morocco's Argan Forest and is found inside the fruits of the slow-growing argan trees. It's extracted from the argan fruit's kernels and hand-pressed by local Berber women into the precious oil that gets distributed all over the world. Even still today, extracting the argan oil is performed with an ancient, laborious technique that's usually done by hand and stone. This highly valuable oil is rich in essential antioxidants, omegas 6 & 9, tocopherol (vitamin E), vitamin A, linoleic acids, tocotrienol, phenolic compounds, and flavonoids. These nutrients work to repair the skin's natural barrier function and reverse damage that's been done over the years by harsh products, environmental toxins, and UV rays.
Your Beautiful Skin Needs Antioxidants
We've all heard about antioxidants and know that they're good for us, but why are antioxidants so essential to youthful skin? There are a lot of factors that cause the skin to age at an accelerated rate, but one of the biggest contributors to "premature aging" is free radical activity in the body. Free radicals are molecules that are produced by environmental exposure to tobacco smoke, radiation, UV rays, air pollution, toxins and certain foods. Antioxidants exist naturally in the body as protection against these free radicals. But when the free radicals outnumber the antioxidants, it results in negative effects on skin health, like loss in elasticity, sagging, and wrinkles. By adding a rich source of antioxidants (like argan oil) to your daily skin regime, you can reverse the damage of free radicals and stay youthful-looking well into senior-hood.
It's no wonder this nutrient-rich oil is called liquid gold. If you're wondering whether you two might be a good match, here's the top six argan oil treatments that come along with lathering up on the daily.
Six Skin-Boosting Argan Oil Treatments
1- Face & Body Moisturizer
Argan oil is naturally high in vitamin E and fatty acid content, which is the ideal nutrient combination for hydrating and softening skin. And unlike other oils, argan oil absorbs quickly, is non-greasy, and won't clog your pores or make you break out. In fact, it actually penetrates so deeply that it's nutrients get absorbed by the bloodstream, bringing you the healthiest skin of your life.
It's very easy to use Argan oil as a natural moisturizer! Just massage a few drops into your face, neck, and body and watch it dry.
2- Anti-Aging Treatment
Argan oil is like instant rehab for aging skin. It gives you a youthful glow and works to erase all signs of premature aging (ie. wrinkles, fine lines, crows feet) within just a few applications. This oil is so powerful because it is full of the critical antioxidants that help to fight free radicals in the body, while restoring elasticity and plumpness to the skin.
To benefit from Argan oils anti-aging qualities, massage a few drops into the face and neck before bed. Consider it your moisturizer and anti-ager, all in one.
3- Dry Skin
Conditions like eczema, psoriasis, or plain ol' dryness leave the skin raw, itchy, and visibly painful. Repair your skin with the vitamin E and fatty acids in argan oil by nourishing and healing the skin from the inside out. Argan oil is very soothing to irritated skin, so by applying a small amount of oil directly to the affected areas and gently massaging it in, you will feel quick relief.
4- Acne
If your complexion is out-of-whack, you need to try Argan oil. And there's science behind this reasoning! Argan oil's molecular structure actually mimics that of human sebum, the oil that's produced naturally by the body. So, you'll reap the benefits of oil-control, reduced acne, and no clogged pores plus a dewy glow. That's right, even though it's an oil, Argan oil is non-comedogenic so your pores will get cleaned out instead of clogged up.
Apply a few drops of argan oil to acne/oil-prone spots after you cleanse and pat dry. Start with twice a day to see an immediate improvement.
5- Pregnancy & Stretch Marks
Argan oil is the ideal protection against stretch marks, sagging, and puckered skin before, during, and after pregnancy. This vitamin-rich oil boosts the elasticity of the skin, so massage a few drops onto your belly, breasts, stomach, bottom, and thighs to reduce the likelihood of developing stretch marks.
6- Cracked/Rough Feet and Hands
You'll boost softness in dry hands as well as on your feet. Argan oil both moisturizes and softens the skin, so your hands and feet will feel like you just got a five-star mani/pedi.
Just massage a few drops of oil onto hands and feed before bed nightly.
Next Step: Where To Buy Argan Oil
Sometimes, keeping it simple is exactly what our mind, body, and skin need. This one-step, minimalistic beauty routine will save you time and money while helping your natural beauty shine through. The great thing about organic, cold-pressed Argan oil is that a $24.95 bottle of oil is the same exact quality as a $49 or $79 bottle. Some companies just raise the price to make their Argan oil appear higher quality, when it's really all the same stuff. We believe that revealing your most radiant you shouldn't cost an arm or a leg. We just want you to feel your most beautiful! We get our organic, cold-pressed Argan oil straight from the source, just the way it's been gathered for centuries in Morocco. We don't add fragrance, chemicals, or anything artificial- just simplicity at it's finest (and at a friendly price). If you'd like to give Argan a try, grab a bottle here!
EDITOR'S NOTE:
We have a very limited supply currently and last time we published our exclusive deal they were sold out for over a month, so act fast. As of right now the oils are IN STOCK. This offer is only guaranteed to be valid until end of day:
Wednesday, December 06, 2023
.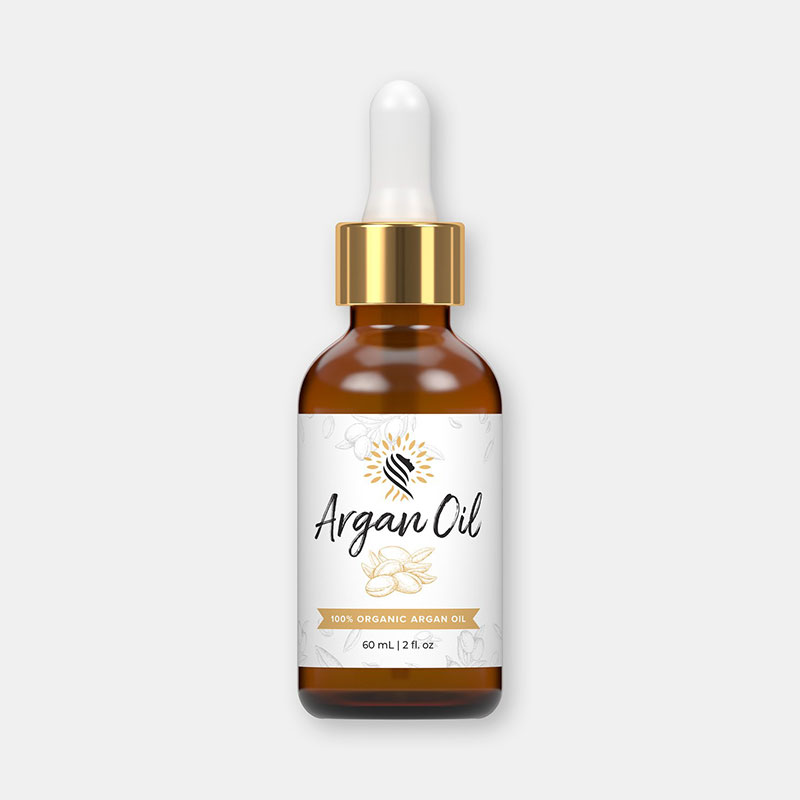 Exclusive discount - 10% Off!
Take advantage of this discount while supplies last.
This special offer ends:
Wednesday, December 06, 2023
This is an advertisement and not an actual news article, blog, or consumer protection update
The story depicted on this site and the person depicted in the story are not actual news. rather, this story is based on the results that some people who have used these products have achieved. the results portrayed in the story and in the comments are illustrative, and may not be the results that you achieve with these products. this page could receive compensation for clicks on or purchase of products featured on this site.
MARKETING DISCLOSURE: This website is a market place. As such you should know that the owner has a monetary connection to the product and services advertised on the site. The owner receives payment whenever a qualified lead is referred but that is the extent of it.
ADVERTISING DISCLOSURE: This website and the products & services referred to on the site are advertising marketplaces. This website is an advertisement and not a news publication. Any photographs of persons used on this site are models. The owner of this site and of the products and services referred to on this site only provides a service where consumers can obtain and compare.
Share this